The World Masters Athletics Championships 2011
Sacramento, California, USA,
5 to 17 July 2011


Sadly, these Championships didn't live up to my hopes and expectations. They had significant organizational shortcomings, and were rather poorly attended by European athletes, frankly. This flattered the American hosts' share of the results. I was part of the GB M55 4x100m relay squad that won silver but didn't get it, because they ran out of medals!


The usual Championships disclaimer:

There is only one of me. I can only be in one place at one time, and only work one camera at a time. Some people seem to find that strange. Sorry if that is the case. You try it, next time.

I shot what I saw, and went where I wanted to go. Officialdom made it impossible to shoot some field events, hammer in particular, but I feel I got a good sample of photos from most days. I do not believe cross country running has a place at these championships, and I did not get up at 5am to see the marathon. I had a sprint relay later that day.

I run, of course, but as a photographer, I am principally there to photograph the Great Britain Masters team. I always come home with lots of shots of athletes from other nations.

I have not sorted the shots by nationality this time. Too many photos, too little time!

Browse and enjoy.

_____________________________________________________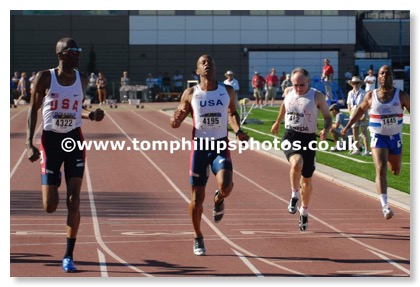 _____________________________________________________

Opening Ceremony, Tuesday 5 July

If you like Opening Ceremonies, that is….

Click here to see the pictures

_____________________________________________________

Wednesday 6 July

Mostly cross country medals and start of decathlons.

Click here to see the pictures

_____________________________________________________

Thursday 7 July

Second day of decathlons at Sac City Stadium

Click here to see the pictures

_____________________________________________________

Friday 8 July

A short day behind the camera. I had my 100m heat to race in the evening. I made it through to the semi-final

Click here to see the pictures
_____________________________________________________

Saturday 9 July

Great morning of 100m semis and an evening full of 100m finals. I didn't progress beyond the 100m semi.

Click here to see the pictures

_____________________________________________________

Monday 11 July

A shorter day. I had 200m heats in the evening and had to travel to American River Stadium, where inconsistent winds between heats made a lottery of the competition, where progress was by time only, not position. I was in a slow, wind-stricken heat

Click here to see the pictures

_____________________________________________________

Tuesday 12 July

A long day spent shooting 200m and field event action long into the evening

Click here to see the pictures

_____________________________________________________

Wednesday 13 July

400m heats at dawn, but an early finish to the day.

Click here to see the pictures

_____________________________________________________

Friday 15 July

No escape this time. Dawn until well after dark. A huge day.

Click here to see the pictures

_____________________________________________________

Saturday 16 July

A morning of great sport, but why no evening session?

Click here to see the pictures

_____________________________________________________

Sunday 17 July

Relay day. I won silver with my boys.

Click here to see the pictures

_____________________________________________________

Note that Sunday 10 July and Thursday 14 July were rest days for athletes, and for my cameras.
_____________________________________________________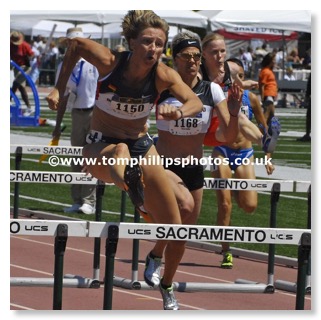 _____________________________________________________