2019 in Focus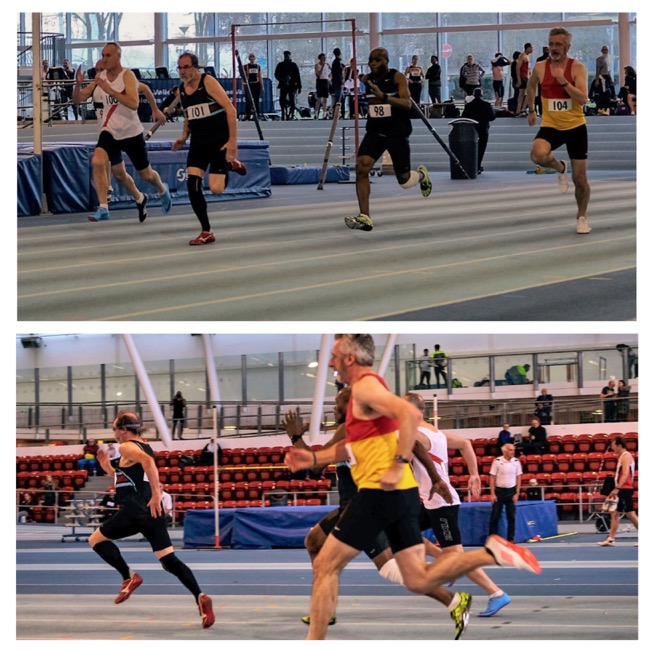 (Above) The 60 metres race at the Southern Counties Masters Championships in February 2019. The point at which I realised I was racing better than expected. I'm very grateful to Craig Beecham for these photos.
2019 is a "big year" for me in some ways. In late March, I turned 65. That moved me up a Masters Athletics year group. Rather pleasingly, just ten days before that birthday, I'd won a bronze medal in the 60 metres at the British Masters Championships. Not bad at 64 years, 11 months and three weeks of age. I came into the year with plans to be the youngest M65 athlete at the World Masters Championships in Poland at the end of March. It began two days after my birthday. However, when the time came to make an entry for those Championships, I was running badly, and carrying several irritating, niggling injuries, and didn't have the faith to think things would improve in time. I also had the opportunity for another trip to Venice, which overlapped with the Worlds. Result: I didn't go. I'd have been running well, at 60 metres at least. My decision, so I'm living with it!

2019 also sees my 50th year as a member of what was Blackheath Harriers when I joined it as a young teenager. It's been my club (it's now "Blackheath and Bromley Harriers Athletics Club") through thick and thin, including the 15 years when back injury meant I couldn't compete as a track athlete. A few years back, I was honoured to be made a Vice President of the Club.

I've just begun planning my competitive season on the track. All being well, (and last year taught me you never can bank on anything as an older athlete) it will culminate in the European Masters Championships, in Lido di Jesolo, Italy.

We'll see, eh?


Tom
__________________________________

Welcome to my web site
There's a load of useful
general stuff
here
.

If you want my Masters Athletics work, it's here.

If you want an overview of my other galleries, it's here.

My Maidstone Parkrun photos are linked from here.

If you want a link to my two blogs, click here.

If it's my Great Dolomite Road project you want, it's here on its own web site.

There's stuff here about buying from me.


Tom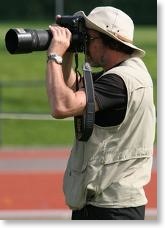 Photo by Julia Buckel