My Exhibition - February 2014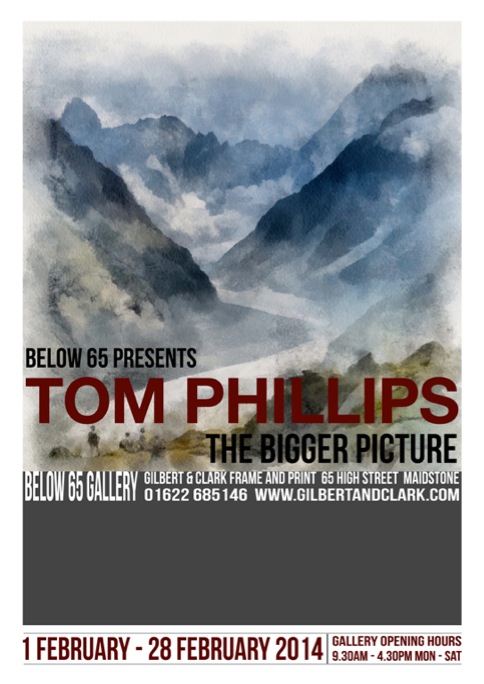 As you might imagine, I was very excited and delighted to be able to announce an exhibition of some of my artwork and photographs. This was the exhibition poster.

It was a one-man show and ran through the whole of February 2014 at the
"Below 65" Gallery, at 65 High Street Maidstone, Kent, ME14 1SR


On show were several pieces of artwork I've produced in the last few years, based on or inspired by photos I've taken, and a while load of photos covering the range of stuff I shoot. It was a real mixed bag! It was great to see so many visitors. I blogged about the whole experience, not long after the show ended. You can read that blog
here.


By popular request (yes really!) I also put online a gallery of the 50 or so pieces of work that hung on the walls at the show.
It's here
. The stuff is more or less in the order that it hung.

I also produced a simple piece of video. It was only shot on my iPhone and is a bit rough, but it's a real walk-through of the show.
Here
.






Home